Location
Itaparica, the biggest Brazilian sea island, is situated in Baía de Todos os Santos (All Saint's Bay). The distance from Salvador is about 13 km by sea.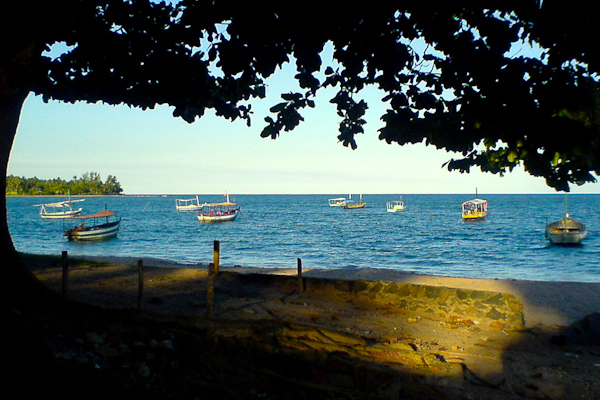 The Pousada is located in Aratuba in the southeast of the island. If you are travelling to or from Morro de São Paulo, don,t waste the opportunity to stay at our Pousada for some days. It´d be the best choice to relax peacefully in a splendid athmosfere of calm. Itaparica Island is on route BA 001 Salvador/Morro de São Paulo if you travel through Valença.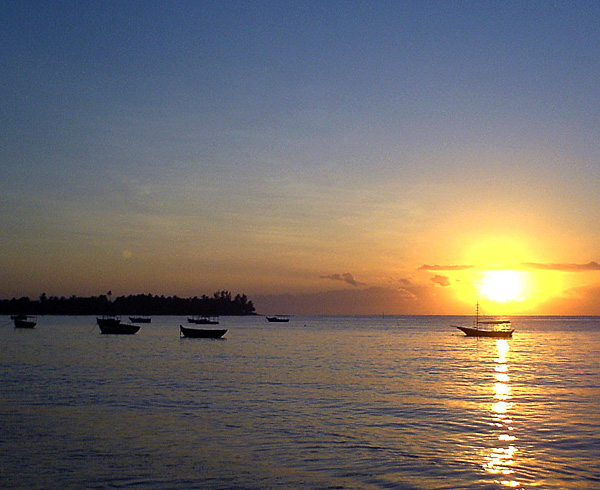 How to get to the Pousada:
From Salvador, at terminal São Joaquim, you can get the island by Ferry Boat (also cars) or Catamaran (fast boat). The journey will take 50 minutes by Ferry and 25 minutes by Catamaran. They both arrive at terminal Bom Despacho.
You can also take a motor boat leaving from terminal França, close to Mercado Modelo, and arriving at Mar Grande (city district of Vera Cruz), about 40 minutes journey. At the arrival, in both terminals, you can take a taxi or a kombi (Volkswagen Vans) to Aratuba 25 km far.
You can also get the island through land till Nazaré das Farinhas,then taking the route BA 001 and crossing the Funil brige to the island.
If you want, transportation to the Pousada will be provided. For any further information about transportation, rates or doubts please contact us.
Pousada um Canto do Mar
Ilha de Itaparica - Praia de Aratuba - Bahia - Brasil

Email : contato@pousadaumcantodomar.com.br
Tel.: +55 71 3638 2244


WhatsApp: +55 71 9 8776 9131
Av. Beira Mar, S/N - Praia de Aratuba. Cep: 44470-000 - Vera Cruz.